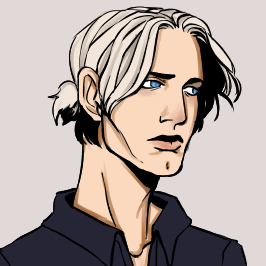 Adonis Jones
Hero name: Olympian, Lil' Haunt (Formerly)
Profession: Hero
Formerly Adonis Wagner, youngest son of Lucius Wagner. One of the founding members of the Hotshots, and Jack's best friend. When the team dissolved, he went to California with his wife, Whitney Jones, to start over. Clearly, it hasn't worked out.
Donatello Wagner
Hero name: Lumine (Formerly)
Profession: Detective
Oldest son of Lucius Wagner and Adonis's older brother. Formerly known as the hero Lumine and mentor to the Hotshots, he retired after his second marriage to a known criminal, Lydia Wagner. Currently works as a detective for the Retrouvailles Police Department.
Robin 'Robbie' Gonzalez
Hero name: Aquarian, Riptide (Formerly)
Profession: Artist, Hero
Only child of renowned hero Suzanne Gonzalez. One of the founding members of the Hotshots, and Adonis's best friend. Formerly gay, currently married to Dr. Diana Gonzalez, working on a line of nano-tech costumes for heroes.
Whitney Jones
Hero name: Whitney, Indigo Blue (Formerly)
Profession: Actress, Hero
An alien from the planet Vasuli, who came to Earth after seeing Captain Miracle on TV. Adonis's wife. After the dissolution of the Hotshots, she and Adonis moved to California so she could focus on her acting career.
Jackson Redding
Hero name: Jetblack, Zippy Stardust (Formerly)
Profession: Unemployed, Hero
Nephew of renowned hero Adam Redding, and founding member of the Hotshots. After the team's dissolution, he seemed to go nowhere. Owes his friends a considerable amount of money. Died under mysterious curcumstances.
More to come...